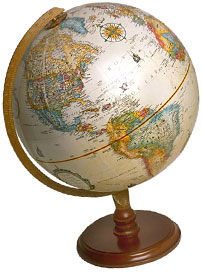 Trust is the mortar that builds and sustains all lasting business alliances. Without it there can be no meeting of the minds, let alone a meeting of markets. Driven by decades of collective experience, the multilingual, multifaceted professionals at Aim Pharmakon pride themselves in developing rock-solid business networks and alliances across the world's most lucrative markets. Our multicultural sphere of influence will enable you to reach the right people, relay the right messages and build meaningful business relationships of your own. Our work around the globe is well known, and our reputation is highly respected. These are the cross-cultural assets that distinguish Aim Pharmakon from other consulting services. Moreover, our success is based in practice, not just theory. We possess the hands-on expertise to turn marketing, manufacturing and distribution strategies into viable business tactics.
Specific pharmaceutical and nutraceutical business services include but are not limited to…
Establishing branding, marketing and private label manufacturing for US dietary supplement companies — from batch application to bulk production
Developing contract service alliances with GMP-compliant, or equivalent, manufacturers around the world
Creating a turnkey development solution — from concept to commercialization
Providing total operational and marketing support — from clinical trials to product packaging right through to retail sales
Proposing quality assurance programs to meet diverse global approval standards
Guiding application submission procedures for each country — with auditable documentation every step of the way
Offering US manufacturers unparalleled marketing, sales and operational representation in the US, Japan and India
Launching turnkey private label services for US companies in Japan and India
Aim Pharmakon will help you conceive, research, develop, implement and maintain forward-thinking, reality-based marketing strategies, business plans and operational models for conducting business in international territories. These foreign environments may seem different and unfamiliar to you at first, but to us, they are part of our day-to-day experience. Over the years we have perfected an international shorthand that quickly leads to results.